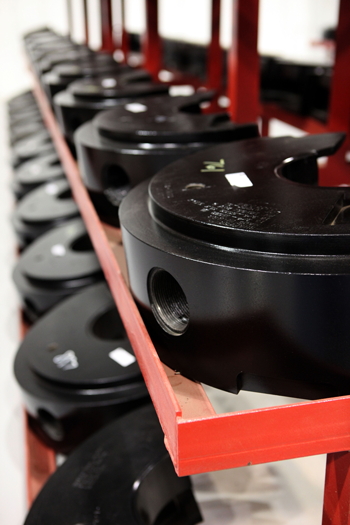 Variable Bore Rams, Inc. is one of the largest original equipment manufacturer (OEM) ram and BOP component providers in the world. Whether it is quality or dependability, Variable Bore Rams, Inc. is your number one choice for the original, reliable equipment you and your company needs.
Our team is trained to ensure customer satisfaction is achieved. In addition to our partnership with major OEM manufacturers, we specialize in providing the latest equipment available, as well as the most recent product upgrades, engineering updates and technical bulletins. Cameron, GE (Hydril) and NOV (Shaffer) manufacture all of our equipment, helping us remain dedicated to our goal of staying on top of the constant evolution of technology, while maintaining immediate availability of these products globally. Since 1980, we have been available to your job site 24 hours a day, 7 days a week and 365 days a year – anywhere in the world.
Quality, dependability and our partnership with three of the world's leading blowout preventer manufacturers is what defines Variable Bore Rams, Inc. Let us help you define your company standards of efficiency and prevention … click here to contact us today.