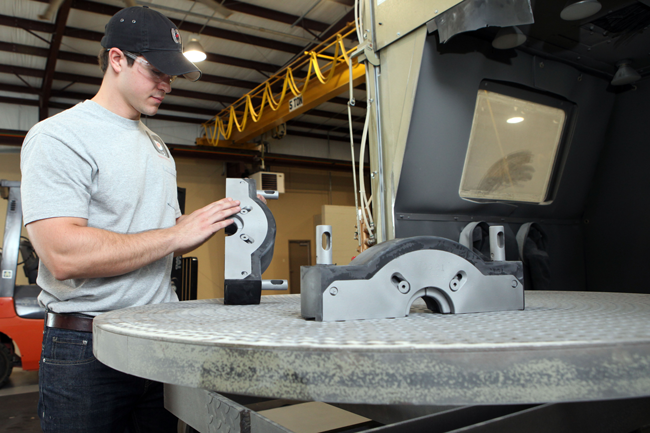 Variable Bore Rams, Inc. is a renowned leader of blowout preventer ram rentals in the oil and gas industry. With a mission of making every effort to maintain world leadership in accommodating rigs with blowout preventer rams, we can outfit any blowout preventer with original equipment, manufactured parts, anywhere in the world, at a moment's notice and with stellar customer service. Our dedication to our mission has helped make Variable Bore Rams, Inc. a foundation in the blowout preventer ram rental business.
Quality
Our quality coincides with your safety. VBR's quality management system cultivates and promotes a way of life based on a meticulous assurance to support all areas within our organization. Our procedures ensure conformance to blowout preventer ram specifications that meet and exceed OEM, ATL, NTL, BOERME and additional customer requirements. Furthermore, all equipment undergo a MPI inspection before the job process begins. Variable Bore Rams, Inc. has full traceability on all components of our inventory, instilling quality further into our processes.
Variable Bore Rams is certified in the following:


Safety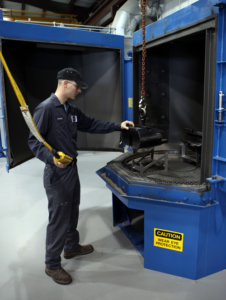 At Variable Bore Rams, Inc., safety coexists with quality because we believe you cannot have one without the other. As safety standards and environmental concerns continuously increase and evolve within the oil and gas industry, our main focus remains as defining, establishing and incorporating health, safety and environmental responsibility and accountability throughout every process of providing our service. We make certain everyone involved in the process is safe and secure. Our membership and participation with ISNetworld and PEC Premiere help us maintain industry leader status in safety compliance, as well as our safety policies in order to meet renewing safety requirements.
Additionally, our membership with ISNetworld and PEC Premiere allows our clients to have visibility of our safety information. Every VBR employee endures training involving safety issues that are necessary in order to perform responsibilities adequately, as well as task-specific training for situations where it is seen fit. A sampling of our training courses is as follows:
Crane Operation and Safety
Defensive Driving
Emergency Procedures
Fire Extinguisher Operation and Safety
First Aid/CPR/Defibrillator Training
Forklift Operation and Safety
Lockout-tagout Training
STOP Safety Program