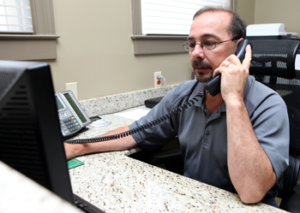 As the industry liaison between the blowout preventer operator and manufacturer, we take our role of delivering safe and quality BOP components seriously. Variable Bore Rams, Inc. is dedicated to staying abreast of the constant change of technology in the oilfield and modernizing our blowout preventer ram stock as new models are introduced every year.
See some of the steps the Variable Bore Ram team has taken for more than 35 years, ensuring our customers around the globe are satisfied.
WE ARE RESPONSIVE
When an operator, service company, rental tool company, drilling company, workover or completions company contacts VBR – by phone, fax or online request – we take action.

HUGE RAM & ELASTOMER INVENTORY
Our elastomers are stored in a modern, climate controlled 3,000 square foot facility. From steady growth, we are now in a 26,654 square foot warehouse/shop that holds our blowout preventer ram stock of over 1,300, in different types and sizes.
HIGH STANDARDS OF QUALITY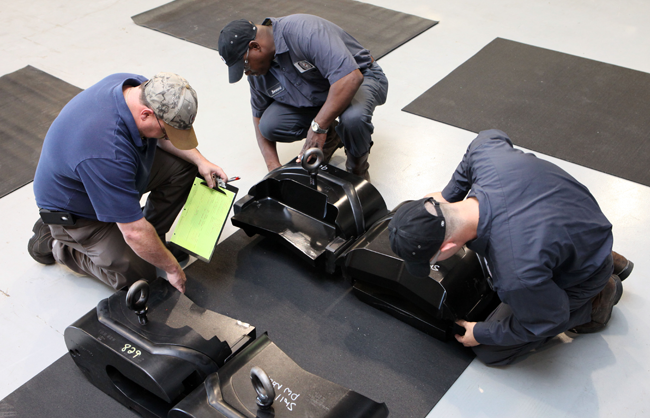 Our procedures ensure conformance to blowout preventer ram specifications that meet and exceed OEM, API, NTL, BOERME and other customer requirements.
WHAT DOES VBR DO TO ENSURE SATISFIED CUSTOMERS?
All equipment endures a MPI inspection before every job
Our stock consist of only Cameron, GE (Hydril) and NOV (Shaffer) rams
VBR has full traceability on all components of our inventory
Certificates of Conformance (COC) are provided with equipment
Rams are shipped out via a third-party trucking company
MAP FOR SUCCESS
Anytime. Anywhere. With equipment stored in South Louisiana, Texas and the United Kingdom, we can fulfill your ram rental needs at a moment's notice and worldwide.
QUALITY SERVICE
Whether your ram rental needs are long or short term, VBR is here to help with your job. A VBR BOP specialist will notify the customer when it is advisable to replace elastomers and/or ram blocks. If a replacement is needed following a well transfer, VBR can assist in once again achieving a pressure test on the BOP.
RETURNED RAMS ARE THOROUGHLY CLEANED, INSPECTED & RESTOCKED
When a ram is returned, our experienced VBR BOP ram specialists thoroughly clean and inspect all components for damage. A ram will only go back into our inventory once it is cleared by one of our knowledgeable inspectors.